Recognizing the historic influence that the neighborhoods, people, and businesses of the University District have had on the development of Columbus, the University District Organization Archives Committee was created to initiate and facilitate history preservation projects.
Available Now! The Ohio State University District: A Neighborhood History
Anyone who has lived or worked in the neighborhood around Ohio State, may be interested in a new book just published by the History Press. The Ohio State University District: A Neighborhood History collects 100 years of first-hand accounts of life in this historic, diverse, lively and sometimes crazy district. Stories range from picnics in the bucolic University Woods to riots and teargas along High Street. Buckets of beer? Zoning wars? Charbert's, Larry's, Hennick's and Long's? The Earth Shoe store? They all come to life on the pages of this book, along with a century of photos. $19.99 at bookstores and Amazon. All proceeds go to the University District Organization.
Book Launch Party at the Varsity Club: November 13th, 2014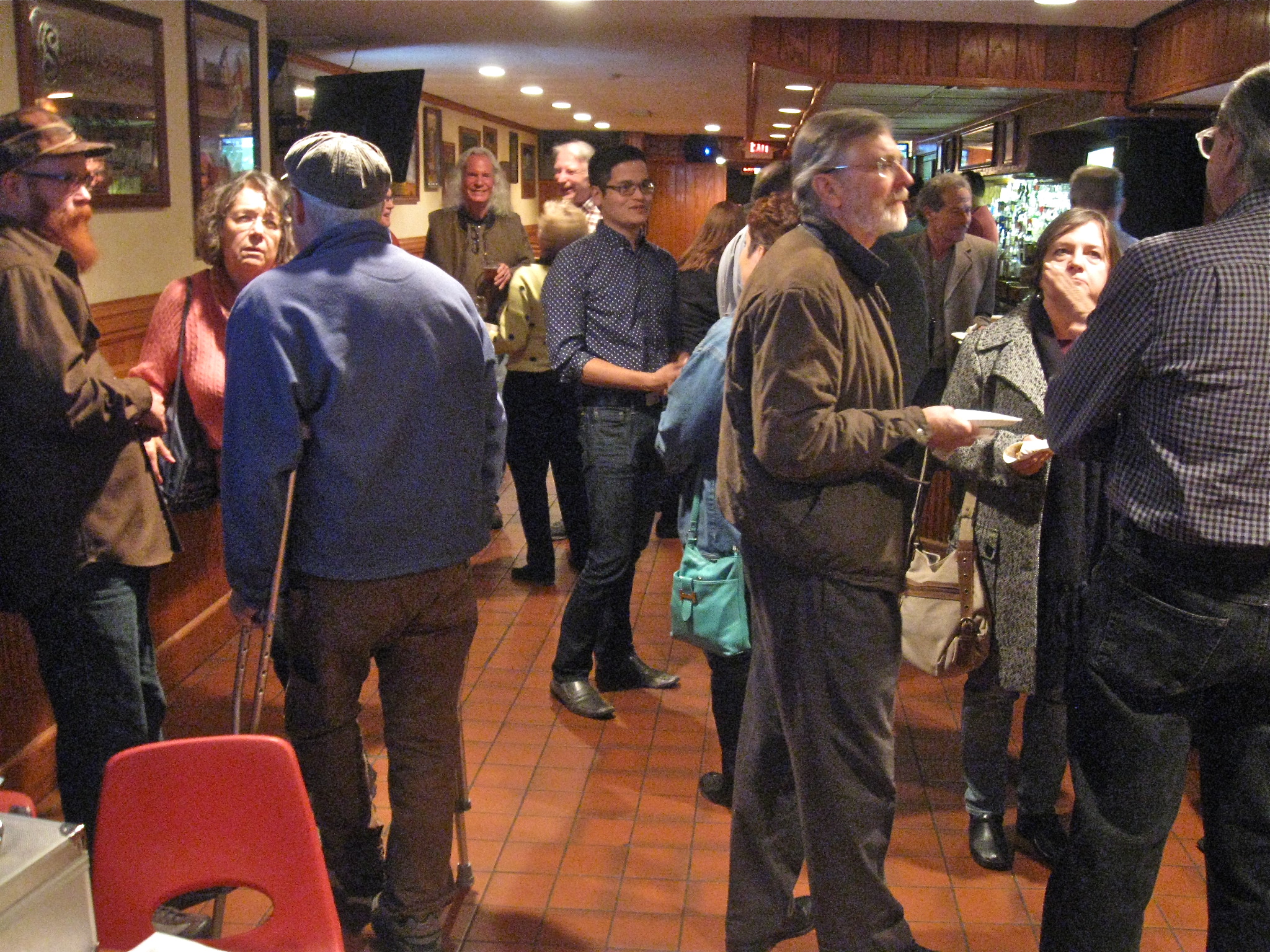 History Shared, History Saved
The Archives Committee's current project, "History Shared, History Saved," is dedicated to preserving the rich history of the University District neighborhoods. The Archives Committee is seeking any materials that relate to the homes, businesses, religious organizations, and culture of the neighborhoods and commercial areas surrounding The Ohio State University. All materials contributed to the Archives Committee will be archived in a special collection at the Ohio History Center. Historical items the Committee is interested in, includes:
Photographs
Posters
Letters
Memoirs
Church/neighborhood/organization newsletters
Business records
Local business souvenirs: napkins, placemats, matchbooks
Interesting personal memorabilia
Property abstracts
Restaurant menus
Newspaper clippings
Oral histories or recollections
To contribute materials, to arrange a recording of your oral history, or to get more information about our project, take a look at our brochure or email Emily Foster at info@universitydistrict.org or phone 614-294-8404.